Hello everyone! Finally, the long wait is over because World of Warcraft: Shadowlands Patch 9.1 has made it to PTR. For this patch, there will be a new zone called Korthia, but for now, we will concentrate on the class and PvP improvements. New collectibles, models, storylines, and many more. So sit back and enjoy.
Class Changes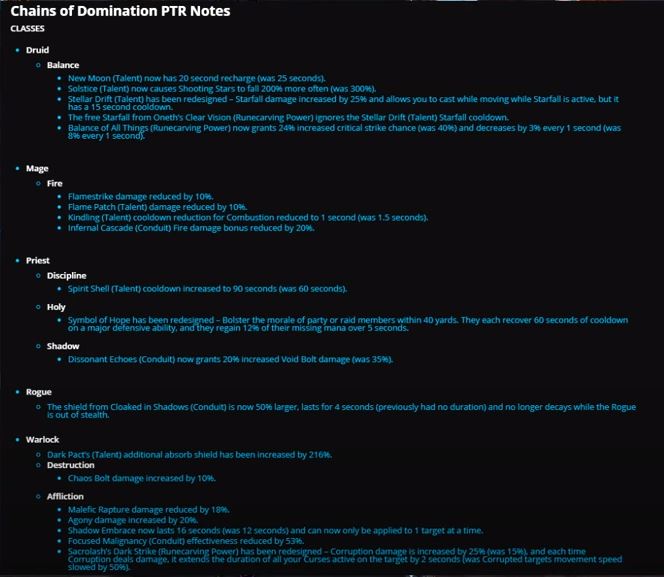 Here is the complete list of the class changes for Patch 9.1. Though this might not be the final list of buffs and nerfs, this is the list for this patch's early version. Because of the new PvE changes, some of the strong classes suddenly become weak when it comes to dungeons or raids.
PvP Changes
When it comes to PvP, you will see more auto talent changes which are good because it can be a refresher for the talents. There will also be some legendary changes and some auto talent to some specs that can help them improve in the future. You can also see some new improvements during battles that can make you say Blizzard really gave their all in this patch. A good example of this is the Fire Mages' ring of fire, typically a ring of frost that can burn the enemies.
Soulbinds
Soulbinding also got some improvements as well. They are now a little bit larger than before. They now look like the classic WoW class talents with a lot more for you to play with.
Cosmoetics
Although Blizzard said they wouldn't add many ways to customize your character, in Patch 9.1, they added one, and that is to transmog your character's shoulders separately.
New Model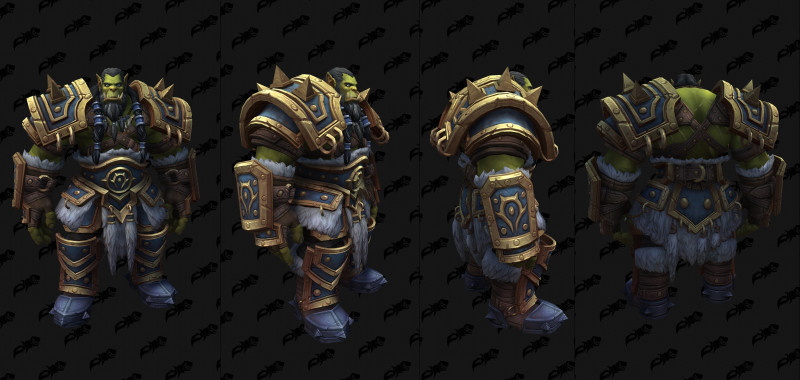 In Patch 9.1, you will also see the new troll models that really look wonderful. Though we still don't know if you will see it in full gear in this new patch. You will also see new mounts that you will see in The Maw and Korthia, and they really look fantastic and can be added to your collectibles.

Time Stamps:
00:00 – Intro
01:00 – Class Changes
02:22 – PvP Changes
04:03 – Soulbinds
05:37 – Cosmetics
06:39 – New Model